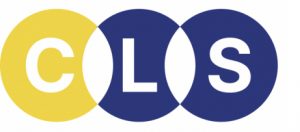 2023 Lenders Summit:
Welcome to The Future of Lending™.
From Banks and Credit Unions to best-of-breed vendor from the fintech ecosystem, the Summit is the hub for networking and business partnerships across all consumer and commercial sectors. Main themes include fraud technology, Identity Verification (IDV), financial data solutioning and supporting new-to-Canada and new-to-Credit consumers. On November 1st, 2023: network with over 500 industry executives. Download the sponsorship package here.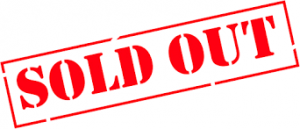 (See last year's sold out event.)
Speakers
Andrew Moor

CEO

Jason Mullins

CLA Vice Chair | CEO

Michael Garrity

CLA Board | CEO

Kevin Carmichael

Editor-at-Large

Dominique Samson

VP, Corporate Affairs

Charles Parent

President

Lauren Thompson

VP Specialty Finance

Ilja Troitschanski

Founder | President

Cato Pastoll

CEO

Clive Kinross

CEO

Misha Esipov

CEO

Harley Greenspoon

COO

Karanjit Bhugra

MD Co-Head Capital Markets

Ardalan Shojaei

Chief Credit & Risk Officer

Arina Eremina

Director, Risk Integrations

Graeme Auchincloss

AVP

Hamid Akbari

CEO

Manu Smadja

CEO & Co-Founder

Eric Larocque

CMOO

Ashley Yantzi

CLA Board | VP Residential Lending

Matt Fabian

Director, Research & Consulting

Justin Herlick

CEO & Co-Founder

Krista Saarinen

Fraud and Risk Management Director

Gayle Ramsay

Head, Everyday Banking, Segment & Customer Growth

Nathan Spaling

CEO

Almis Ledas

President & COO

Giles Sutherland

VP Business Development

Hussein Ezzat

Consultant - Fraud Prevention & Identity Management

Patrick Boudreau

Head, Identity Management & Fraud Solutions (Canada)

Jay Krushell

Chief Legal Officer

Leigh Day

Digital Identity Consultant

Brent Reynolds

CEO | Founder

YG Leboeuf

Founder CEO

Malik Yacoubi

CEO | Co-founder

Jason Kroft

Structured Finance & Securitization

Jeff Bouganim

CFO

Evan Chrapko

CEO | Founder

Katerina Kindyni

CLA Board & Risk Lead

Hayden Poudrier

CEO | Founder

Lesley Lawrence

VP Business Development

Manny Nikjoo

CEO | Founder

Justin Herlick

CEO | Founder

Jonah Chininga

Founder

Yvette Wu

CEO | Founder

Jason Appel

CRO

John Uhren

MD, Sustainable Finance

Justin Limpright

Vice President

Rosa Hoffmann

CEO | Founder

Martin Basiri

Founder

Amit Sadhu

SVP, Risk

William Breton

Vice President & COO

Gene DiMira

Global Head of Revenue & Partnerships

David Fry

CEO | Founder
Making Bank
KEYNOTE: Andrew Moor, CEO of Equitable Bank and EQ Bank sets the stage for the day talking about what it means to be a Challenger Bank in Canada. Compared to banks listed on the S&P 500 Index and the S&P/TSX Composite Index, EQ has achieved the highest total shareholder return over the last 10 years. What is EQ's mission in the Canadian market to "Make Bank".
Mid-Market Bank Technology Networking Event
NETWORKING: Join us in a full-day networking event powered by the Lenders Summit App. Credit Unions and Mid-Market Banks from across the country are invited to join us and our Approved Vendor community to explore modernization and monetization strategies. In the Canadian financial landscape, mid-market banks and credit unions play a unique role, standing out amidst the dominance of the Big Five banks. Setup multiple one-on-one sessions in the networking hall to establish the partnerships that will advance your business in 2024.
The Technology of Fraud Prevention
WORKSHOP: Join us for a half-day workshop event. Sign up for a private invited deep dive into the technology of fraud. This 4-hour breakout session will provide attendees with information about the technologies that can be used to satisfy the requirements of the Government Issued ID Method, the Credit File Method, and the Dual Source Method as well as how these technologies can combat fraud.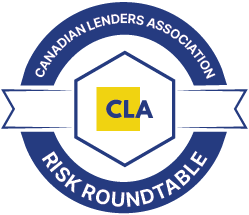 << Details Here
NTC: New to Canada – New to Credit
PANEL: This opening panel explores the challenges faced by borrowers who are new to the country and lack a credit history, exploring innovative strategies to bridge this gap. The panel shares insights on alternative credit assessment methodologies and new business models shaping inclusive lending practices and facilitating economic integration for newcomers. 
Capital in 2024: The Lions and Tigers and Bears
PANEL: RIP ZIRP- interest rates are rising and capital is stashed. Leaders with various lending sectors discuss how their sectors are adapting to high interest rate through innovative lending products or services. Hear from prominent investment banks on the current state of the Canadian capital markets. Explore the perspective of leading financial institutions as funders in Canada. Learn about the importance of building strong relationships with funders and how to navigate the application process effectively. Get insights from alternative lenders on the evolving landscape of non-traditional financing.
ChatGPT-ification of Lending
PANEL: Join us for an insightful panel discussion on how artificial intelligence is transforming the way that lenders originate and service loans. In this session, industry experts will delve into the latest innovations in underwriting, payments, and credit modelling solutions that are empowering financial institutions and fintechs to enhance efficiency, reduce delinquencies, and improve customer experiences.
Embedded Lending goes "Here"
PANEL: How can the industry leverage embedded lending services at point of need, eliminating the traditional separation between obtaining credit and making a purchase.This approach leverages technology and data to streamline the lending process, making it more convenient and tailored to the specific circumstances of the borrower. The panel explores the risk and reward of embedding lending services directly into existing platforms and transactions.
Data Powering Innovation
KEYNOTE: This leadership keynote explores the broader implications of data accessibility, such as enhanced financial inclusion, democratized access to financial services, and improved decision-making for individuals and businesses. Understand why access to financial data is considered the lifeblood of innovation in the modern financial landscape in Canada.
Mortgage is Dead. Long live Mortgage!
PANEL: With record-high amortizations and changing needs of the homeowner, the mortgage industry faces mounting pressure to innovate and deliver creative solutions to borrowers. Traditional credit providers and alternative lenders bring distinct approaches to the table. In this dynamic panel discussion, we bring these two worlds together to explore how they are shaping the future of mortgages in 2024. Join us as we dive deep into the evolving dynamics of mortgage lending. Traditional lenders, with their established processes and regulatory frameworks, are adapting to the new landscape. On the other side, alternative lenders are pushing boundaries with flexible lending models and technology-driven solutions.
ROE in Consumer Lending
PANEL: Two CEOs discuss how to best service the needs of consumers across the credit spectrum. How do we make sure that Canadians have open access to credit. What is the impact of the rising cost of capital. How do you calculate risk. What is required Return on Equity (ROE) for a lender? 
Fintech's Drive: Revolutionizing Auto Finance
PANEL: Hear how fintech is transforming the auto and equipment finance experience – from buyer to dealer to lender. Understand the role that data plays in accelerating originations as well as derisking the underwriting and verification process. This panel brings together Canadian auto credit and technology lenders for a deep dive into the automotive and equipment finance industries.
Back to Business: SMB Lending in 2024
PANEL: Join us as we look at what small business lending looks like in 2024, and how the pandemic and rising rates have forced lenders to adapt their business models. Through expert insights shared during the panel discussion, participants can gain valuable knowledge about the future trajectory of small business lending and the pivotal role that digital transformation plays in shaping this landscape.
Date
November 1, 2023
Time
7:30am – 6:00 pm
Venue
MaRS Discovery District
101 College St, Toronto, ON M5G 1L7
2019 Innovative Lender Awards
Congratulations to Eva Wong and Andrew Graham for winning the 2018 LEADER OF THE YEAR leadership award.  The Tiffany & Co. crystal award was presented on Nov 21st at the Lenders Summit.
We are now welcoming 2019 Innovative Lender of the Year nominations. Innovative Lenders are defined as: Executives and thought leaders who think outside the box to develop and foster innovative concepts and strategies that help move the overall lending industry forward.
We invite you to nominate an innovative lenders for this award. Award recipients may include:
Solution providers servicing the lending community
Executives of B2B and B2C lending companies
Industry thought-leaders and rainmakers
Additional criteria will encompass some or all of the following three areas (please be as descriptive as possible in each response):
Emerging lending technology solutions or business models that executives helped to advance.
Specific innovative lending strategy or idea conceptualized and/or launched.
Business results or positive outcomes, or expected results, following a successful implementation of the innovative strategy or concept.
We'll also ask for any additional insights or comments related to the nominee's qualifications for receiving an Innovative Lenders Award.
To nominate an executive click the NOMINATE link
Nominate for Award
Sign up for our newsletter
Join over 5 thousand fintech and lending executives who read our monthly news briefing.