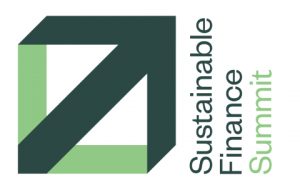 September 6th, 2023:
The Summit will explore how new technologies, tax incentives, climate risk frameworks and emissions measurement mandates are changing the way banks and non-banks buy, lend, and invest.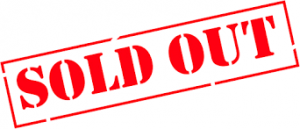 Speakers
John Uhren

MD, Sustainable Finance

Kim Brand

VP & Global Head, Sustainability

Barbara Zvan

CEO & Member of Canada's Expert Panel on Sustainable Finance

Sumee Seetharaman

AVP, External Ecosystems

Gopala Narayanan

SVP Enterprise Risk

Nancy Goudreau

Managing Director, Sustainable Finance

Angie Lamarsh

Head of Sustainable Finance

Malik Yacoubi

CEO | Co-founder

Jennifer Livingstone

VP Enterprise Climate Strategy

Katerina Kindyni

CLA Board & Risk Lead

Aida Shahbazi

Head, Environmental & Social Risk Management

Mona Kothari-Chitalia

Head of Digital Strategy

Mario Schlener

Lead Risk Consulting

Alex Todorovic

CEO | Founder

Jonathan Fleisher

Partner, Financial Service

Jane Lin

Americas ESG Risk Quantification Lead

Sam Mugel

Co-Founder | CTO

Johanna Bradie

Director, Climate Risk Modelling

Grant MacFarlane

Vice President

Chris Brossard

CEO

Tracy (Malay) Lagasse

Digital Transformation Leader | Financial Services

Amira Alfa

Sustainability Software Leader, Financial Services

Sanders Lazier

CEO | Founder

Genevieve Turcotte

VP Integrated Risk

Eddy Burello

Partner, Tax Leader

Sarah Keyes

CEO

Paul Allard

CEO & Co-Founder

Gillian Lofts

Global Sustainability Leader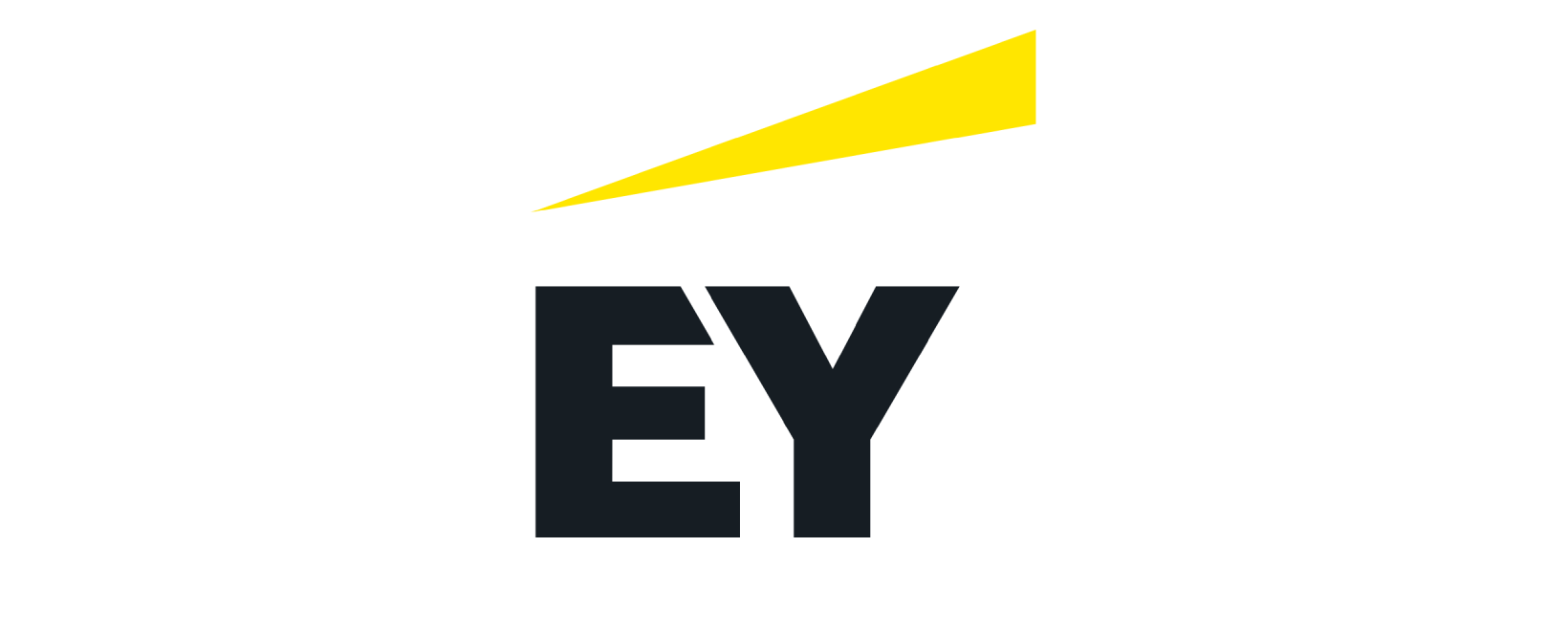 Oh Canada! Our Lackluster Global Scorecard
MINI KEYNOTE: This keynote looks to global success stories and scores Canada's progress. How Canada can leapfrog by emulating some of these wins?
Sustainability Semantics 101: Frameworks & Taxonomies
PANEL: This introductory panel sets the stage and allows the attendees to gain a comprehensive understanding of the regulatory landscape and how new mandates will impact the finance sector. Explore the challenges and opportunities that financial institutions face in meeting these requirements.
The End of Proxy Data: Real Analytics
PANEL: How can we understand, develop, and execute on strategies around the Global GHG Accounting and Reporting Standards for the Financial Industry (PCAF)? This panel explores how current qualitative and proxy data can be replaced by quantitative factual data, outlining emission-intensive hotspots in the lending industry. By addressing the existing gaps in data sourcing, measuring, and reporting, we can identify emission-intensive hotspots in the lending industry and work towards effective emission reduction strategies. Join us as we unlock the power of data to foster transparency, accountability, and informed decision-making in sustainable finance.
Tax: Incentivising Good Behaviour
PANEL: The variety of structures that can be utilized in financing green oriented finance projects. These projects will include renewables (solar, wind , hydro and geothermal), nuclear, hydrogen, carbon capture and retrofit. Budget 2023 proposes to provide $500 million over ten years to the Strategic Innovation Fund to support the development and application of clean technologies in Canada. Where do we as funders see the opportunities? 
Morning Networking Hour
NETWORK MEETINGS: Use the Sustainable Finance Summit App to setup multiple one-on-one sessions in the networking hall. Scheduled meetings correspond to table numbers. Establish the partnerships that will advance your business in 2024.
Accelerating Data Analysis Across Sectors
WORKSHOP: Gain invaluable insights into how data analysis is shaping sustainable finance strategies, aiding investors, financial institutions, and businesses in aligning their initiatives with ESG goals and principles. Explore the evolving landscape of ESG data availability, quality, and integration into investment decision-making processes. Understand the challenges and opportunities in harmonizing ESG metrics across sectors. Walk through case studies leveraging artificial intelligence, machine learning, and big data analytics and explore how data analysis is enhancing risk assessment and resilience within sustainable finance practices, safeguarding portfolios against emerging ESG-related risks.
Use the Sustainable Finance Summit App to sign up for the interactive workshops as space will be limited.
Sustainable Investing: The Quant Quandary
WORKSHOP: A deep dive into sustainable investment. Not for the faint hearted investor? That is changing. How can predictive software help corporations reduce the waste they produce from manufacturing, forecast the energy they produce from sustainable sources, and enable greener finance for the socially responsible trader? How do you navigate risk and incorporate stress testing into your investment methodology? Leading quants and risk consultants walk you through solutions that will change your investment strategy.
Use the Sustainable Finance Summit App to sign up for the interactive workshops as space will be limited.
Climate Stress Testing
WORKSHOP: This workshop explores risk assessment and data analysis: Participants work together to create plausible and relevant climate change scenarios, taking into account factors such as temperature rise, sea-level rise, extreme weather events, and other relevant variables. The identified scenarios are used to assess potential risks, vulnerabilities, and potential impacts on various aspects, such as infrastructure, supply chains, finances, and environmental resources. Workshop participants analyze available data, models, and projections to quantify the potential consequences of each scenario on the organization or system under review.
Use the Sustainable Finance Summit App to sign up for the interactive workshops as space will be limited.
Networking Lunch
Sponsored by Ernst & Young
Green(ing) Mortgages
PANEL: Join us for an engaging panel discussion on the evolving landscape of green mortgages and their role in promoting energy efficiency and sustainability in both residential and commercial sectors. Discover the initiatives, programs, OPTA intelligence and financial incentives available to individuals and businesses who opt for green mortgages, and how these financing options contribute to a more sustainable future. Gain insights into the strategies and best practices for integrating sustainability criteria into mortgage decisions, ultimately driving positive change in the real estate industry.
New-Age Checkout: Supporting SMB & Consumer Decisioning
PANEL: Discover how financial institutions can play a pivotal role in supporting SMBs and consumers in adopting and incentivizing sustainable business practices and financing options at point-of-decision. Explore the challenges and opportunities faced by consumers when it comes to making sustainable purchasing decisions and how financial institutions can provide guidance and incentives.
Beyond Treehugging: Bottom-up Climate Risk Stress Tests
PANEL: This concluding panel looks to the near future. Central banks and financial regulators now widely acknowledge that climate change is a source of financial stability risk, via physical and transition risk. Discover how financial institutions are leveraging risk quantification techniques to understand the current vulnerabilities to climate-related risks, examine how firms expect to adjust their business models, and the collective impact of these responses on the broader economy.
Afternoon Networking Hour
NETWORK MEETINGS: Use the Sustainable Finance Summit App to setup multiple one-on-one sessions in the networking hall. Scheduled meetings correspond to table numbers. Establish the partnerships that will advance your business in 2024.
Technology Solution Deep Dive
WORKSHOP: In this dynamic and engaging session, we will present cutting-edge solutions designed to empower banks and fintechs to swiftly and effectively tackle sustainability challenges. Our workshop is focused on real-world case studies and outcome-driven learning, ensuring you gain practical knowledge with a clear focus on ROI.
Use the Sustainable Finance Summit App to sign up for the interactive workshops as space will be limited.
Regulatory Brief & Discussion
WORKSHOP: Gain insights into the existing sustainable finance regulations in Canada, including policies aimed at promoting ESG. Examine the trajectory of sustainable finance regulation in Canada and its alignment with international agreements and goals. Understand the tangible effects of sustainable finance regulations on financial markets, asset management, and institutional investors, and explore potential avenues for fostering growth and innovation. Discuss collaborative efforts between government bodies, financial institutions, businesses, and civil society in shaping and implementing sustainable finance regulations. Discuss challenges faced by market participants in adhering to these regulations, while also uncovering the emerging opportunities for businesses to drive positive environmental and social outcomes.
Use the Sustainable Finance Summit App to sign up for the interactive workshops as space will be limited.
Can I Buy You a Drink?
Sponsored by Ernst & Young
Date
September 6, 2023
Time
8:00 – 4:30
Venue
EY Tower
40th Floor, 100 Adelaide St W, Toronto, ON M5H 0B3
2019 Innovative Lender Awards
Congratulations to Eva Wong and Andrew Graham for winning the 2018 LEADER OF THE YEAR leadership award.  The Tiffany & Co. crystal award was presented on Nov 21st at the Lenders Summit.
We are now welcoming 2019 Innovative Lender of the Year nominations. Innovative Lenders are defined as: Executives and thought leaders who think outside the box to develop and foster innovative concepts and strategies that help move the overall lending industry forward.
We invite you to nominate an innovative lenders for this award. Award recipients may include:
Solution providers servicing the lending community
Executives of B2B and B2C lending companies
Industry thought-leaders and rainmakers
Additional criteria will encompass some or all of the following three areas (please be as descriptive as possible in each response):
Emerging lending technology solutions or business models that executives helped to advance.
Specific innovative lending strategy or idea conceptualized and/or launched.
Business results or positive outcomes, or expected results, following a successful implementation of the innovative strategy or concept.
We'll also ask for any additional insights or comments related to the nominee's qualifications for receiving an Innovative Lenders Award.
To nominate an executive click the NOMINATE link
Nominate for Award
Sign up for our newsletter
Join over 5 thousand fintech and lending executives who read our monthly news briefing.