May 17th, 2023. We are building a new bank. What will it look like?  How can next-gen FIs partner with fintech to accelerate innovation?
Join over 500 bankers and fintechs in Toronto on May 17th to grow your network and take part in the future of banking!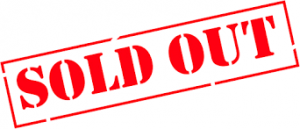 Contact dean@canadianlenders.org
Speakers
Gayle Ramsay

Head, Everyday Banking, Segment & Customer Growth

Daniel Eberhard

Founder CEO

Jeff Adamson

Co-founder

Hanna Zaidi

Chief Compliance Officer

Angela Sim

Chief Technology Resiliency, Experience, Operations Officer

Cyrielle Chiron

SVP Strategy

Shivanki Singh

Senior Director, PayPlan

Liz Billyard-Armstrong

Chief Risk Officer

Jonah Chininga

Founder

Martin Basiri

Founder

Stephen Uwazota

Sustainable Finance

Abdullah Choudhry

Founder

Randeep Purewal

Founder

Tracy Molino

Counsel

Mohamad Sawwaf

Founder

Matthew Ayearst

Sustainable Finance

Kris Hansen

Co-Founder

Lawrence Krimker

CEO | Founder

Cheryl Woodburn

Country Manager

Brian Weiner

VP Head of Product | Digital

Gary Schwartz

President | CEO

Stephanie Hughes

Finance Reporter

Chris Matichuk

Chief Technology Officer

Untitled

Jeremy Kronick

Director, Monetary and Financial Services Research

Mark Newman

CEO Founder

Derek Szeto

Founder CEO

James Nauss

Head of Product & Strategy

Nicole Hunter

Chief Commercial Officer

John Trivieri

CRO

Joshuah Lebacq

Principal, Venture Capital

Mena Bellofiore

Partner

Andrea Neufeld

COO

Eddy Ortiz

VP, Innovation

Mostafa Elhefnawy

GM

Kevin Carmichael

Editor-at-Large

Morgan Toane

DE&I Lead

Mauricio Deutsch

Banking Canada

Amit Sadhu

SVP, Risk

Brendan O'Driscoll

Chief Product Officer

Barry O'Connell

Managing Director, Americas

Damien Charbonneau

Co-Founder

Heather Kay

Financial Services Public Policy

Margaret Adekunle

CEO Founder

Yingzhi Sarah Tang

Research Associate
Date
May 17, 2023
Time
8:00 am – 5:00 pm
Venue
MaRS Discovery District
101 College St, Toronto, ON M5G 1L7
2019 Innovative Lender Awards
Congratulations to Eva Wong and Andrew Graham for winning the 2018 LEADER OF THE YEAR leadership award.  The Tiffany & Co. crystal award was presented on Nov 21st at the Lenders Summit.
We are now welcoming 2019 Innovative Lender of the Year nominations. Innovative Lenders are defined as: Executives and thought leaders who think outside the box to develop and foster innovative concepts and strategies that help move the overall lending industry forward.
We invite you to nominate an innovative lenders for this award. Award recipients may include:
Solution providers servicing the lending community
Executives of B2B and B2C lending companies
Industry thought-leaders and rainmakers
Additional criteria will encompass some or all of the following three areas (please be as descriptive as possible in each response):
Emerging lending technology solutions or business models that executives helped to advance.
Specific innovative lending strategy or idea conceptualized and/or launched.
Business results or positive outcomes, or expected results, following a successful implementation of the innovative strategy or concept.
We'll also ask for any additional insights or comments related to the nominee's qualifications for receiving an Innovative Lenders Award.
To nominate an executive click the NOMINATE link
Nominate for Award
Sign up for our newsletter
Join over 5 thousand fintech and lending executives who read our monthly news briefing.